Captain John Blasingame's Top 5 Lake Texoma Striper Fishing Lures
Here are our all-time, top five Lake Texoma Striper Fishing Lures for Lake Texoma, and I'm sure most freshwater striper lakes or rivers!
Casting Umbrella Rig 
Blakemore Roadrunner, Bucktail
Slab Spoon
Sassy Shad Swimbait
Pencil Popper Topwater Plug
Casting Umbrella Rig
The castable umbrella rig (CUR) came to prominence a couple of years ago, and even though anglers in the Bassmaster Elite Series and Bassmaster Classic aren't allowed to use it in practice or competition, plenty of others have used the rigs with great success, winning dozens of tournaments and millions of dollars along the way.  Andy Poss invented the CUR, and his Alabama Rig, in the hands of Elite pro and 1982 Bassmaster Classic champion Paul Elias, brought the new presentation style to the public eye. Much has changed in the CUR landscape in a short period of time, but much remains the same. The idea behind the rig is to present multiple lures (usually three or more) at one time — something few bass have ever seen unless they happened to share waters with striped bass where trolling is popular.
Blakemore Roadrunner, Bucktail
The Blakemore RoadRunner is one of the most popular jigs for striped bass in the United States. They are widely used in California, Texas, Georgia, Tennessee, and every state in between that has a striped bass or hybrid bass population. The RoadRunner has been catching fish since 1958. The added blade on the Blakemore Roadrunner really is the difference maker in many situations. While the Original Buck-Tail Road Runner® has bagged thousands of Striper over the years: they are effective on Cobia, Snook, and even Tarpon.  Most Lake Texoma Guides like to add plastics to their Bucktail Jig!  A pearl curl tail worm rigged on the hook creates great added action!
Slab Spoon
A Bomber classic, the timeless Slab Spoon shape, and proven colors make it a true multi-species lure. Whether casting to distant schooling fish or vertical jigging deep drop-offs, the Slab Spoon goes the distance. Its weight and shape allow for mile-long casts, and it sinks quickly through the water column to get to those deepwater trophies.
Sassy Shad Swimbait
Shad is the one bait fish almost all fish seek as a food source. The original Mister Twister Sassy Shad® is the closest imitation of this classic bait fish you'll find anywhere. The Sassy Shad® will out produce any other shad-type lures. It's classic tail design and supple body give the Sassy Shad® the natural shad action fish can't resist. You can also add a spinner form for added flash and vibration.  If you're looking for the perfect lure for striped bass, white bass, or smallmouth bass, look no further than the Mister Twister® 4″ Sassy Shad. A generation of fishermen have considered this their "confidence" lure for big striper and white bass. Rig it with a 3/4 oz. jighead.
Pencil Popper Topwater Plug
Sometimes you need a whisper, and other times a shout! When it takes loud surface disturbance and a big honking topwater to catch trophy bass, stripers, redfish and other tough gamefish, reach for a Cotton Cordell Pencil Popper. It walks-the-dog on top, but with its concave mouth, also catches and throws lots of water for tremendous surface disturbance. These big 6- and 7-inch lures are known for catching big fish, and the weighted tail aids in casting distance and accuracy, as well as adding more erratic action.
For more information on Striper Time with Lake Texoma Fishing Guide, follow this link!
Lake Texoma Striper Fishing Tips
Here are our all-time Lake Texoma Striper Fishing Tips!  We will also break down how to fish our top five lures!
FIND the FISH
Fish lures at the depth of the fish you are marking on the fish finder
Match the Hatch!  Big Bait, Big Lure! Small Bait, Small Lure!
The speed of lure retrieve.  Faster in the summer and Slow in winter
If you don't catch a striped bass in 15-20 minutes……MOVE!
How to Fish a Casting Umbrella Rig
Make sure you check all fishing regulations on your lake and Texoma!  Some states do not allow A-Rig fishing.  The A-Rig is easy to fish.  Cast and retrieve.  We like to use 1/8oz jig heads with a small swimbait in shallow water, and 1/2oz jig heads with the same swimbaits in deep water.  If Striper are in deep water (20-30 feet), make sure you let your A-rig sink to the fish!  Please be careful when releasing fish with this rig.  You have five hooks that can bite you.  
How to Fish a Blakemore Roadrunner, Bucktail
The bucktail jig is a slow rolling bait!  Let this jig make contact with the bottom and slow roll retrieve back to the boat!  A great cold weather lure for Lake Texoma Striper.  When the fish want a faster presentation, bound the jig back to the boat!  Tip the bucktail jig with soft plastics for added action!
How to Fish a Slab Spoon
A Slab Spoon vertical jig is the most used Lake Texoma Striper Lure!  You can dead stick a slab spoon and you can skim it on top of the water!  Most anglers will drop this spoon to a depth of the Striper.  The will then vertically jig the spoon until a strike!   Remember fast in the summer and slow in the winter.  You can buy Slab Spoons from 1/2oz to 2oz for Lake Texoma!  The deeper the water the heavier the slab spoon.  If it is windy, move to a heavier slab spoon!
How to Fish a Sassy Shad Swimbait
Retrieve Speed is the key to a good Sassy Shad Angler!  Get the swimbait to the correct depth and let the Striper tell you what speed to retrieve!  Try slow, try fast, change up from fast to slow, let the swimbait hit the bottom, then let the fish tell you what they like!   Once you find a retrieve speed and depth, repeat until you are tired!  Swimabits catch Big Striper on Lake Texoma!  We love them!
How to Fish a Pencil Popper Topwater Plug
Winter fish the rocks, summer fish the sand!  Topwater season is September on Lake Texoma!  You can catch huge fish in 2 feet of water on big topwater plugs!  SHhhhhhhhhhhhh, Striped Bass are spooky in 2 feet of water!  If you see a boat running up on the sand and fishing, come back in 30 minutes and hit that spot!  Stealth = more fish!  Get your backside out of bed early!  If you are not on a spot by 5 am, you missed it!  Cover ground as quietly as possible!  Cover a shoreline, you will find pods of 2-10 Striper.  Loud and clanky will get you one of those fish!  Stealth could get you 5 or 6!  September is great, come join us!  This should get you dialed in on Lake Texoma Striper Lures, book your trip with the best Lake Texoma Fishing Guide today!
Lake Texoma Striper Guide John Blasingame
Summary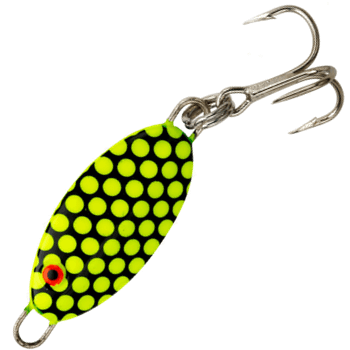 Article Name
Lake Texoma Striper Fishing Lures
Description
Lake Texoma Striper Guide John Blasingame reviews his top 5 best lures for striped bass!
Author
Publisher Name
Adventure Texoma Outdoors
Publisher Logo