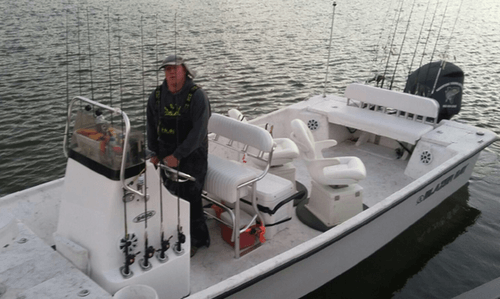 What do you supply on your Striper Fishing Trips?
We are a complete Lake Texoma Striper Fishing Service and we provide all the gear you will need to put big fish in the net. Rods, reels, Striper Fishing Lures, lifejackets, and a clean safe fishing boat fueled up and ready to fish upon your arrival.
How long are your trips?
The average trip is 4-5 hours.
Do you clean our catch?
Yes, we clean and red-meat your fish for you after the trip. All Striper and White Bass will be filleted and freezer bagged.
What are the Lake Texoma Striper Fishing limits?
The minimum length limit for striped bass is 18 inches and daily bag = 2. The minimum length limit for blue and channel catfish is 12 inches and daily bag = 10, of which only 2 fish can be 24 inches or larger.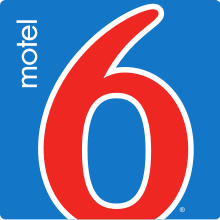 What Hotels do you recommend?
Try Motel 6 in Dennison Texas.  The rooms are reasonable and clean. You are minutes from Grandpappy and lots of restaurants.  Mention my name and get a discount at check-in.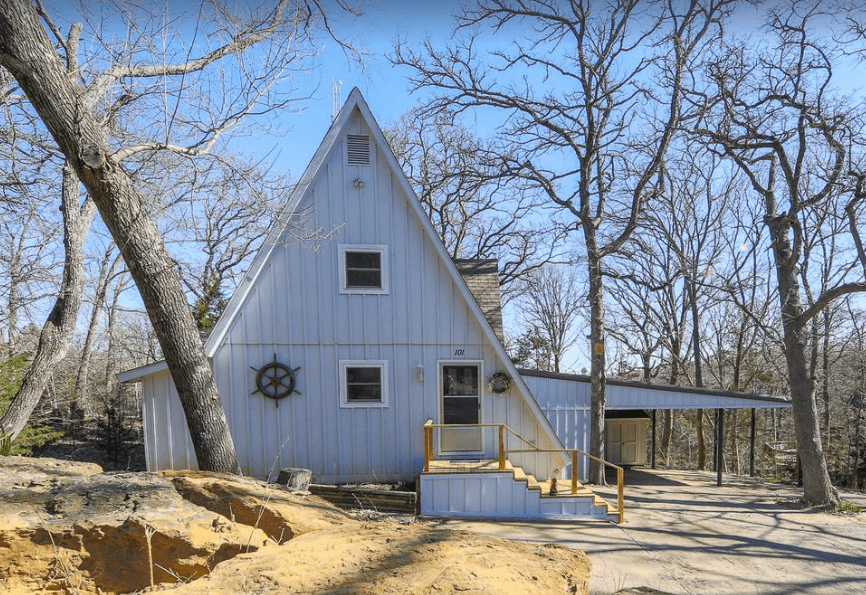 Do you have any AirBnB options?
Lake Texoma Cabin-Luxury Living Near Tanglewood Resort
Lake Texoma Cabin located in the beautiful Tanglewood Hills. It is located 2 minutes from Tanglewood resort, conference center, and golf course as well as Highport Marina. This 2 Bed,1.5 bath home has an updated kitchen including granite countertops, stainless steel appliances, and vinyl wood flooring. Walk out the back deck and enjoy nature while soaking up the wooded view. The balcony has a seasonal view of Highport Marina and Tanglewood Tower. Attached 2 car covered carport.
Call me to book this home. ‭(903) 814-5566‬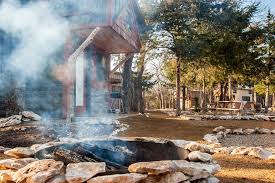 Tiny Home Vacations | Denison TX
Tiny Home Vacations Resort is a premier resort located steps away from beautiful Lake Texoma in Denison, Texas. We currently have 12 Tiny Homes, 3 Glamping Tents, 3 Forest Huts, and 1 Huge Cabin on a small private lake. They each have heating and air, as well as a slew of other amenities. We will be adding more soon and also plan to have 8-10 adult-friendly Tree Houses sometime in 2020. Our Tiny Homes and Glamping Tents are nestled in the trees surrounding a beautiful clubhouse with a private event space, a movie theater, a heated resort-style swimming pool, and a huge hot tub/jacuzzi. If you want to paddle a kayak or go fishing, you can take a short stroll to our small private fishing lake.