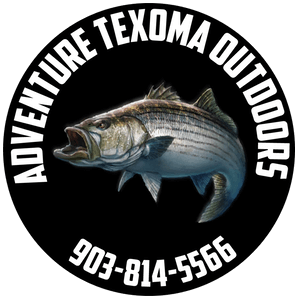 Cast Topwater Plugs and Catch Big Texoma Striper
Picture this Texoma Striper Anglers in your next waking dream!  Be careful, these waking dreams about casting topwater plugs that Big Texoma Striper Blow Up are powerful!  You may not want to have these waking visions at work, your boss could lose you for hours!  It's very dark and warm as you jump into the truck with your fishing buddy!  While sipping the hot coffee you realize it's Striper Time on Lake Texoma with Captain John Blasingame!  There are zero worries, everyone is on time and a bit early! 
Catching Texoma Striper with Pencil Poppers by Cotton Cordell
It's September in far North Texas and Oklahoma and this means one thing to Striper Anglers, Topwater plug season is here!  Feeling excited like a school kid,  you anticipate Captain John Blasingame will slide his 24 foot Blazer Bay Boat on the sandy banks with snake-like stealth!  Shhhhhhhh we clocked a 15-pound Striper here yesterday Captain John whispers.  You reach for the rod in the warm dark September morning wondering…..is this my day?  Your hands are already wet with perspiration as you move to the front of the boat!  As your eight-foot graphite rod loads up with the first cast of the warm morning you mind wonders for a split second about the big Striper you caught with Captain John Blasingame last year!  The Pencil Popper whisps through the air and lands with a plopping rattle 20 yards from the boat!  Lake Texoma Striper Guide John Blasingame whispers with enthusiasm, nice cast hot shot that will fish! 
What Does a Topwater Plug Strike from a Texoma Striper Feel Like?
It's still very dark, you can see the sun just starting to come up!  Where is my Pencil Popper?  I can hear the side to side rattle the steel beads make as I walk the topwater bait back to the boat!  Click, Click, Click, oh I see the Pencil Popper now, Click, Click, KABOOMmmmmm!  You feel the weight of the strong Lake Texoma Striper and set the hook!  The energy from the strike runs up the line, to the graphite rod, down to the baitcasting reel and into your hands!  This is it, and electrically charged topwater strike from a huge Texoma Striped Bass has everyone on the boat fired up! 
A Lake Texoma Pencil Popper Sunrise
The drag zips when the powerful striper makes a run to the deep water, zip, zip, zip, and the graphite rod bounces in the warm morning sunrise!  Captain John Blasingame reassuringly says, nice work hot shot this is a good striper, I got the net!  You hear tiny waves of Lake Texoma slapping the boat making background music to a beautiful topwater striper song!  Another thought wonders through your brain like a cool breeze…..is this heaven?  You hear a strange voice and the thoughts turn to your Striper!  Nice fish another guide shouts out from 25 yards away!  The sun is up and you realize there are 5 boats fishing the same area!  The big Striper Fish is almost played out and it slides into the net with a shout……Wow, super striper hot shot!  
Wake Up and Striper Fish with the Best Guide, John Blasingame
Waking Dreams are fun, but Captain John Blasingame does this every day in September!  Don'tdaydreamm about catching huge Striped Bass on Pencil Poppers, call Captain Blasingame and make your own memories of a lifetime!  Lake Texoma is the Striper Capital of the World and a unique fishery!  WAKE UP and come join us today! Don't forget, we post on Facebook, please LIKE US!  For more information on Fishing Lake Texoma, follow this link, Striper Time with Lake Texoma Fishing Guide
Lake Texoma Striper Fishing
Summary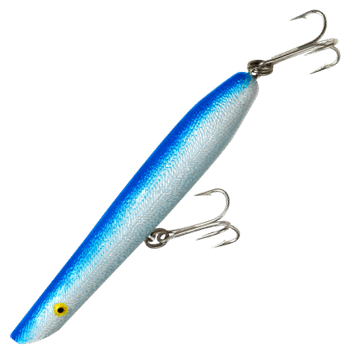 Article Name
Lake Texoma September Top Water Season
Description
September on Lake Texoma is pure excitement! September is Topwater Plug Striper Season and big explosions are common all month long!
Author
Publisher Name
Adventure Texoma Outdoors
Publisher Logo